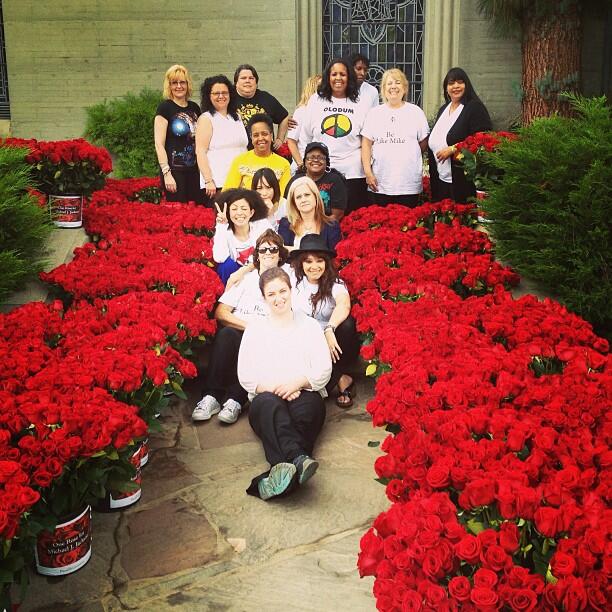 ...13.447 roses via
@
OneRose4MJJ
for Michael
each rose a symbol for a loving heart
all together a sea of L.O.V.E
As many of you will be aware, today is the 4th anniversary of
Michael Jackson
's passing.
He is gone - but not forgotten.
He is gone - but he left his love with us.
He is gone - but will be with us in spirit as long as we remember him....
Today is a very special day to remember Michael Jackson and all the LOVE and joy he has brought through the years.
"Let us celebrate the joy of life
and you and I were never separate
wrought by the magical lens of perception
Right now, this moment of Eternity
F
eel invited to browse through our IAFL-webteam´s "Remembering-Michael Jackson"- archive and don´t miss to read Joe Vogel´s new article on his website.